Catalpa, Northern
Main Content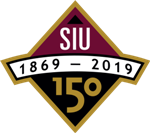 This tree is one of the 150 trees initially included in the arboretum to coincide with the campus's 150th anniversary celebration.
Scientific Name:
Catalpa speciosa
Cultivar:


Native to:
Midwestern United States

Mature Height and Width:
40-70 feet by 20-50 feet
Additional Notes:
Catalpa's native range was originally restricted to a small area along the Ohio and Mississippi Rivers.  Despite this, northern catalpa has proven to be highly adaptable for planting as a landscape tree.  Its showy flowers are widely visited by pollinator species and its cigar-shaped seed pods contribute to its striking appearance.

Photos: