Sweetgum, American
Main Content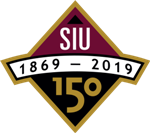 This tree is one of the 150 trees initially included in the arboretum to coincide with the campus's 150th anniversary celebration.
Scientific Name:
Liquidambar styraciflua
Cultivar:


Native to:
Eastern North America and tropical montane regions of Mexico and Central America
Mature Height and Width:
60-80 feet by 40-60 feet
Additional Notes:
Sweetgum's native range extends from southern Illinois all the way to the cloud forests of Central America.  Some call the tree alligatorwood because of the unusual formation of bark on twigs and small branches.  Coincidentally, this is one of the fastest growing and longest lived hardwoods of the heavily forested swamps throughout the southeastern United States.  It is also widely adapted to, and planted in, alligator-free urban forests.

Photos