Dogwood, Eastern
Main Content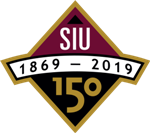 This tree is one of the 150 trees initially included in the arboretum to coincide with the campus's 150th anniversary celebration.
Scientific Name:
Cornus florida
Cultivar:


Native to:
Massachusetts to Florida, west to Ontario, Texas and Mexico
Mature Height and Width:
30-40 feet by 30-40 feet
Additional Notes:
Eastern dogwood flowers enliven our eastern forests and cultivated landscapes alike.  A gift of Eastern dogwood trees was given to Japan in exchange for the famous flowering cherry trees growing in Washington D.C.  Japan didn't fare nearly as well as the U.S. since all but one of the dogwoods died.  In 2012, three thousand dogwood saplings were sent to Japan to commemorate the iconic international exchange of a century before.

Photos: