Magnolia, Sweetbay
Main Content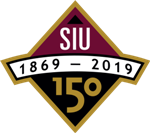 This tree is one of the 150 trees initially included in the arboretum to coincide with the campus's 150th anniversary celebration.
Scientific Name:
Magnolia virginiana
Cultivar:


Native to:
Massachusetts to Florida and Texas, near the coast
Mature Height and Width:
10-20 feet by 10-20 feet north, up to 60 feet high south
Additional Notes:
Sweetbay Magnolia is native to the swamps of the southern U.S. coastal plain but has found wide use for landscaping.  The species has been hybridized with many other magnolia species to produce offspring with a wide array of variation in leaf, flower, and form.

Photos: