Elm, Siberian
Main Content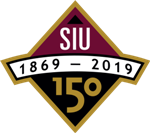 This tree is one of the 150 trees initially included in the arboretum to coincide with the campus's 150th anniversary celebration.
Scientific Name:
Ulmus pumila
Cultivar:


Native to:
Eastern Siberia, northern China, Manchuria, and Korea

Mature Height and Width:
50-70 feet by 35-50 feet
Additional Notes:
Native to vast swaths of Asia and especially conspicuous in the transitions between forests and land too arid to grow other trees, Siberian elm has proven itself adaptable to harsh sites in many other parts of the world.  In the United States, Siberian Elm was a popular choice for new towns established in the Great Plains where it was valued as a resilient and rapid producer of shade and suitable for shaping into hedges.

Photos: