Dawn Redwood
Main Content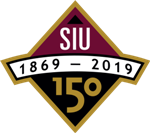 This tree is one of the 150 trees initially included in the arboretum to coincide with the campus's 150th anniversary celebration.
Scientific Name:
Metasequoia glyptostroboides
Cultivar:


Native to:
Eastern Szechuan and western Hupeh, China
Mature Height and Width:
70-100 feet by 25 feet, can be 120 feet high
Additional Notes:
The ultimate success story for tree planters, the dawn redwood was widespread for tens of millions of years through northern Eurasia and North America, adapted to the moderate climate that once prevailed at high latitudes.  Human civilization arose as the species range declined to a small region in south central China.  Following World War II, an international effort led to wide distribution of seed from one of the remaining trees.  Today, dawn redwood is now a mainstay of campus landscapes around the world.  Our largest example is a fitting sentinel for the monument memorializing William Marberry.

Photos: