Holly, Chinese
Main Content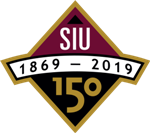 This tree is one of the 150 trees initially included in the arboretum to coincide with the campus's 150th anniversary celebration.
Scientific Name:
Ilex cornuta
Cultivar:


Native to:
Eastern China and Korea

Mature Height and Width:
8-10 feet by 25 feet
Additional Notes:
Similar to its American cousin, but the Chinese holly's dense crown consisting of shiny leathery leaves makes the crown appear more full, lending this species a particularly striking appearance.  However, its leaves tend to be more leathery, with sharper points and are therefore even more painful to step on with bare feet than the American holly.

Photos: