Maple, Freeman
Main Content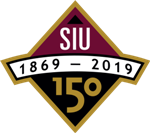 This tree is one of the 150 trees initially included in the arboretum to coincide with the campus's 150th anniversary celebration.
Scientific Name:
Acer x freemanii
Cultivar:


Native to:


Mature Height and Width:
45-70 feet by 35-45 feet
Additional Notes:
Freeman maple is a hybrid of two native maples, red maple and silver maple, developed by tree breeders to combine some of the best traits of these two species.  Freeman maple grows fast and is adapted to heavy soils like silver maple but maintains good crown form, has attractive fall foliage and strong branches like the red maple.

Photos: