Redbud, Eastern
Main Content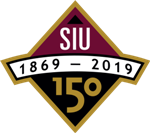 This tree is one of the 150 trees initially included in the arboretum to coincide with the campus's 150th anniversary celebration.
Scientific Name:
Cercis canadensis
Cultivar:


Native to:
Eastern North America from southern Ontario, south to northern Florida but which can thrive as far west as California
Mature Height and Width:
20-30 feet by 25-35 feet
Additional Notes:
Redbud's breathtakingly bright magenta pink spring flowers set off by its nearly black bark enliven our domesticated and woodland landscapes alike.  When flowering is complete, the heart shaped leaves make the tree stand out during the growing season.

Photos: