Whitebud, Eastern
Main Content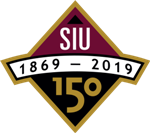 This tree is one of the 150 trees initially included in the arboretum to coincide with the campus's 150th anniversary celebration.
Scientific Name:
Cercis canadensis alba
Cultivar:


Native to:
New Jersey to northern Florida, west to Missouri and Texas and northern Mexico
Mature Height and Width:
20-30 feet by 25-35 feet
Additional Notes:
Eastern whitebud is a variety of the species more commonly known as eastern redbud.  The only visible difference between them is ... Well, you get the picture.
Photos: