Buckeye, Ohio
Main Content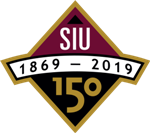 This tree is one of the 150 trees initially included in the arboretum to coincide with the campus's 150th anniversary celebration.
Scientific Name:
Aesculus glabra
Cultivar:


Native to:
Pennsylvania to Nebraska, Kansas and Alabama
Mature Height and Width:
20-40 feet by 20-40 feet, can reach 80 feet high
Additional Notes:
Despite the specificity of its common name, the Ohio buckeye is found growing naturally from Pennsylvania through eastern Texas.  Among the American horsechestnuts represented in the SIU arboretum, its maximum size is typically much smaller than the yellow buckeye and larger than the red buckeye and its flowers are less conspicuous than both.  So with apologies to Ohio State fans, we are left wondering how this particular species warrants mascot status.

Photos: