Pine, Red
Main Content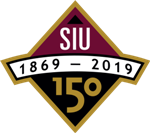 This tree is one of the 150 trees initially included in the arboretum to coincide with the campus's 150th anniversary celebration.
Scientific Name:
Pinus resinosa
Cultivar:


Native to:
Newfoundland and Manitoba, south to the mountains of Pennsylvania, west to Michigan
Mature Height and Width:
50-80 feet by 25-60 feet
Additional Notes:
Technically an Illinois native, only a few small pockets are found in the northern part of the state and the species is seldom planted this far south.  Red pine has very low genetic diversity across its now broad natural range, suggesting that it once became nearly extinct but spread rapidly from a single refuge as the last glaciers began to retreat.  Today, red pine produces wood useful for construction, is responsive to active forest management, and is a popular species for timber plantations in southern Canada, the Great Lake States, and northern New England.

Photos