Spruce, White
Main Content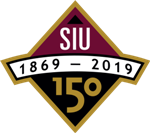 This tree is one of the 150 trees initially included in the arboretum to coincide with the campus's 150th anniversary celebration.
Scientific Name:
Picea glauca
Cultivar:


Native to:
Central Alaska all through the east, across southern/central Canada to the Avalon Peninsula in Newfoundland
Mature Height and Width:
40-60 feet by 10-20 feet
Additional Notes:
White spruce is one of the most widespread tree species native to North America, naturally occurring white spruce forests nearly reach the Arctic, Atlantic and Pacific Oceans across Canada and extend south as far as the northern United States.  White spruce is capable of surviving temperatures of nearly 70 degrees below zero Fahrenheit.  However, it is poorly adapted for the heat and humidity of southern Illinois and is seldom used as a landscape tree here.

Photos: