Buckeye, Red
Main Content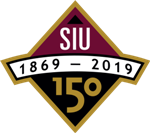 This tree is one of the 150 trees initially included in the arboretum to coincide with the campus's 150th anniversary celebration.
Scientific Name:
Aescullus pavia
Cultivar:


Native to:
Southeastern United States
Mature Height and Width:
30-40 feet by 15-20 feet
Additional Notes:
One of several native buckeye species, red buckeye's striking flowers give the species its name and make it a favorite among landscapers.  According to a tradition originating with European horse-chestnut and naturally adapted to their American cousins, carrying a buckeye in your pocket will give you good luck, regardless the species.  Prove us wrong.

Photos: