Tuliptree
Main Content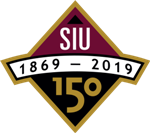 This tree is one of the 150 trees initially included in the arboretum to coincide with the campus's 150th anniversary celebration.
Scientific Name:
Liriodendron tulipifera
Cultivar:


Native to:
Massachusetts to Wisconsin, south to Florida and Mississippi
Mature Height and Width:
70-90 feet by 35-50 feet, can reach over 150 feet high
Additional Notes:
Befitting its common name and its kinship to magnolias, tuliptree produces stunningly beautiful green flowers with yellow and orange highlights.  However, tuliptree typically grows fast and achieves unparalleled tallness among the eastern hardwoods.  For this reason, its overhead flower display is often less appreciated than that of its shorter peers.

Photos: