Locust, Black
Main Content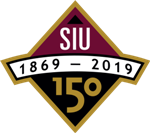 This tree is one of the 150 trees initially included in the arboretum to coincide with the campus's 150th anniversary celebration.
Scientific Name:
Robinia pseudoacacia
Cultivar:
Purple Robe
Native to:
Pennsylvania to Georgia, west to Iowa, Missouri, and Oklahoma
Mature Height and Width:
30-50 feet by 20-35 feet, can reach 70-80 feet high
Additional Notes:
Here in its native range, black locust is better known for persisting than thriving.  Its leaves and young stems are prone to insect attack, weakening and deforming trees that often die back and regrow as root sprouts.  Consequently, black locust is not considered particularly attractive here, so this species is seldom planted by landscapers.  Outside its native range and free of its pest problems, particularly across much of Europe and Asia, black locust thrives and is prized for its durable timber and its ability to enrich soils.

Photos: