Magnolia, Saucer
Main Content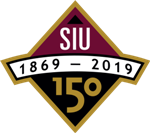 This tree is one of the 150 trees initially included in the arboretum to coincide with the campus's 150th anniversary celebration.
Scientific Name:
Magnolia x soulangiana
Cultivar:


Native to:
Japan
Mature Height and Width:
20-30 feet by 20-30 feet
Additional Notes:
Saucer Magnolia is named for the saucer-like shape of its purple, pink and white flowers.  This popular variety is a hybrid of two species of Chinese origin.  This is one of the most popular flowering trees in the United States despite the fact that the flowering season is often cut short by late frosts and the tendency to produce many shoots from the base.  Many agree that the incredible display of fragrant flowers is worth the risk and inconvenience.

Photos: