Yellowwood
Main Content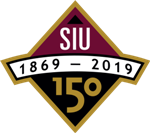 This tree is one of the 150 trees initially included in the arboretum to coincide with the campus's 150th anniversary celebration.
Scientific Name:
Cladrastis kentukea
Cultivar:


Native to:
North Carolina, Kentucky, Tennessee scattered in Indiana, Illinois, Alabama, Mississippi, Arkansas,Missouri, and Oklahoma
Mature Height and Width:
30-50 feet by 40-50 feet
Additional Notes:
Scattered in rich forests across the lower Midwest and mid-south, yellowwood is rarely used as a landscape tree because it requires considerable maintenance and soil conditions that are rarely met in urban settings.  Because of its finicky nature, land surveyors considered yellowwood a good indicator of prime farmland.

Photos: