Redbud, Eastern
Main Content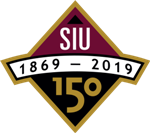 This tree is one of the 150 trees initially included in the arboretum to coincide with the campus's 150th anniversary celebration.
Scientific Name:
Cercis canadensis
Cultivar:
Forest Pansy
Native to:


Mature Height and Width:
20-30 feet by 25-35 feet
Additional Notes:
Redbud in its natural habitat is almost always lopsided with a notoriously scraggly crown that reaches toward the forest edge.  Redbud's breathtakingly bright spring flowers are one of the first obvious signs that we really made it through winter.

Photos: