Spruce, Norway
Main Content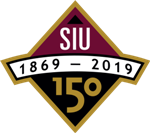 This tree is one of the 150 trees initially included in the arboretum to coincide with the campus's 150th anniversary celebration.
Scientific Name:
Picea abies
Cultivar:


Native to:
Northern and central Europe

Mature Height and Width:
40-60 feet by 25-30 feet, can reach 100 feet high
Additional Notes:
Certainly not the most dramatic Norway Spruce on campus, or even on this walk, we conclude the tour with this vigorous youngster to remind us that a university is always looking to bring along the next generation to serve and shape the future.  This applies to our students as well as the trees we live beneath.

Photos: