Hornbeam, European
Main Content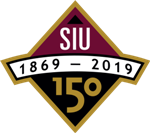 This tree is one of the 150 trees initially included in the arboretum to coincide with the campus's 150th anniversary celebration.
Scientific Name:
Carpinus betulus
Cultivar:


Native to:
Europe, Asia Minor, southeast of England

Mature Height and Width:
40-60 feet by 30-40 feet, can reach 70-80 feet high
Additional Notes:
A cousin to our native ironwood, hornbean is the hardest native wood available to Europeans and was widely used for making ox yokes, Roman chariots, wooden screws, and various other items that are currently out of fashion.  Hornbean forests were managed for firewood in England through branch lopping and coppicing where stems resprouting from the same root system could be managed for centuries.  This management strategy, intended to meet local fuelwood needs, was credited with saving forest cover from being cleared for agricultural uses before coal became widely available.

Photos: