Oak, Columnar
Main Content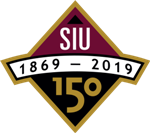 This tree is one of the 150 trees initially included in the arboretum to coincide with the campus's 150th anniversary celebration.
Scientific Name:
Quercus x warei
Cultivar:


Native to:


Mature Height and Width:
40-60 feet by 6-8 feet
Additional Notes:
A naturally occurring variety of the more typically spreading European common oak, columnar oak lends itself to planting in compact privacy hedges while providing a source of acorns for wildlife.  This variety is very popular in Europe where garden spaces are generally very small and orderly but where people still want some trees of their own.

Photos: