Holly, American
Main Content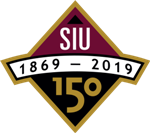 This tree is one of the 150 trees initially included in the arboretum to coincide with the campus's 150th anniversary celebration.
Scientific Name:
Ilex opaca
Cultivar:


Native to:
Massachusetts to Florida, west to Missouri and Texas
Mature Height and Width:
30-40 feet by 18-40 feet
Additional Notes:
Sometimes called the Christmas holly, this species is a visual asset to many landscapes.  More famously, the branches of female holly trees are used in holiday decorations, given the shiny leaves, and distinctive red fruits.  A word of warning, holly leaves, with their sharp edges are the right size, shape and stiffness to become wedged in the arch of bare feet, leading to a distinct form of pain to the shoeless.

Photos: