Elm, American
Main Content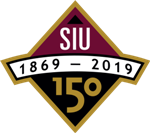 This tree is one of the 150 trees initially included in the arboretum to coincide with the campus's 150th anniversary celebration.
Scientific Name:
Ulmus americana
Cultivar:


Native to:
Newfoundland to Florida west to Rockies
Mature Height and Width:
60-80 feet by 40-60 feet
Additional Notes:
Once regarded as the perfect urban tree by many, accordingly, Elm-lined streets were once common throughout American cities.  The accidental introduction of Dutch Elm Disease into North America drastically reduced the number of American Elm along our city streets.  The species still has a place in our urban forests, but vigilant management, and potentially insecticidal treatment, may be necessary to keep this tree healthy.

Photos: