Pine, Limber
Main Content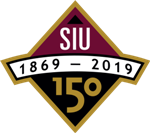 This tree is one of the 150 trees initially included in the arboretum to coincide with the campus's 150th anniversary celebration.
Scientific Name:
Pinus flexilis
Cultivar:


Native to:
Western North America, Alberta to northern Mexico, east to Texas
Mature Height and Width:
30-50 feet by 15-35 feet
Additional Notes:
Limber pine is at home in the high mountain summits and passes of the Rocky Mountains, occupying some of the most inhospitable places that barely support tree growth.  The extreme flexibility of its branches help this species endure high, persistent winds with some individuals attaining ages in excess of 1,000 years.  This species generally gnarled form and odorous, resinous wood did not spare its exploitation to construct high elevation mining camps and ranch facilities in the 1800's when those activities were expanding.

Photos: