Oak, Chinkapin
Main Content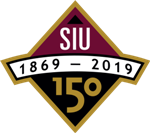 This tree is one of the 150 trees initially included in the arboretum to coincide with the campus's 150th anniversary celebration.
Scientific Name:
Quercus muehlenbergii
Cultivar:


Native to:
Vermont to Virginia, west to Nebraska, Texas and Mexico
Mature Height and Width:
40-50 feet by 40-50 feet, can reach 70 feet high
Additional Notes:
Chinkapin oak acorns are among the sweetest of all the native oaks.  In areas dominated by thin limestone soils, this species dominates a sparse overstory, presiding above a diverse understory of grasses and other plants.  Such open woodland habitats were common where Native American burning and bison were dominating forces across vast swaths of what is now known to us as the lower Midwest.

Photos: