Elm, American
Main Content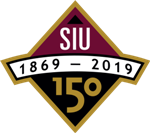 This tree is one of the 150 trees initially included in the arboretum to coincide with the campus's 150th anniversary celebration.
Scientific Name:
Ulmus americana
Cultivar:


Native to:
Newfoundland to Florida, west to the foot of the Rockies
Mature Height and Width:
60-80 feet by 40-60 feet
Additional Notes:
Despite its susceptibility to Dutch Elm Disease which dethroned American Elm from its former status as the dominant street tree in many American cities,  this species remains common throughout many of the moist hardwood forests across much of the U,S. and Canada.  Over the past century, construction of flood control structures along rivers and restriction of the use of fire across lowland forests have in fact contributed to an increase in the number of American Elm trees.

Photos: