Bluebeech, Musclewood
Main Content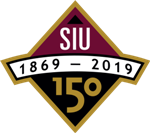 This tree is one of the 150 trees initially included in the arboretum to coincide with the campus's 150th anniversary celebration.
Scientific Name:
Carpinus caroliniana
Cultivar:


Native to:
Nova Scotia to Minnesota, south to Florida and Texas
Mature Height and Width:
20-30 feet by 20-30 feet
Additional Notes:
Bluebeech is one of few native species that can be managed as a landscape tree under heavy shade as a single or multi-stemmed tree or as a shrub.  Although native, bluebeech can be an aggressive invader of forest understories in consistently shady and moist environments.  The muscle-shaped trunk is not just for looks, this happens to be one of the hardest woods produced in our forests.

Photos: