Redbud, Eastern
Main Content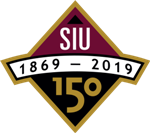 This tree is one of the 150 trees initially included in the arboretum to coincide with the campus's 150th anniversary celebration.
Scientific Name:
Cercis canadensis
Cultivar:


Native to:
Nwe Jersey to northern Florida, west to Missouri, Texas and northern Mexico
Mature Height and Width:
20-30 feet by 25-35 feet
Additional Notes:
Redbud is well-adapted to hedgerows and field edges and its flowers are an important source of nectar in the early spring.  As farmers increasingly appreciate the importance of field edge management to crop productivity and environmental sustainability, redbud is more deeply appreciated for being far more than just a pretty little tree.

Photos: