Pine, Loblolly
Main Content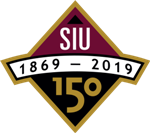 This tree is one of the 150 trees initially included in the arboretum to coincide with the campus's 150th anniversary celebration.
Scientific Name:
Pinus taeda
Cultivar:


Native to:
Southern New Jersey to Florida, eastern Texas and Oklahoma
Mature Height and Width:
60-90 feet by 40-50 feet
Additional Notes:
Loblolly pine is the most common native pine in the United States and most widely planted tree species as well, given its value to the wood products industry in the southern states, loblolly pine is often overlooked as a landscape tree in its own right.  Rapid growth and heartiness in urban soils allows this species to be an asset across much of the middle and southern latitudes of the eastern U.S.  Many residential housing developments in the south were built in industrial plantations where large trees, scarcely twenty years old, gives new neighborhoods an already established appearance.
Photos: