Elm, Winged
Main Content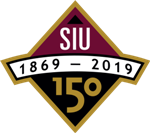 This tree is one of the 150 trees initially included in the arboretum to coincide with the campus's 150th anniversary celebration.
Scientific Name:
Ulmus alata
Cultivar:


Native to:
Virginia to Florida, west to Illinois and Texas
Mature Height and Width:
30-40 feet by 20-40 feet
Additional Notes:
Winged elm has little value for contemporary human use or wildlife, tendency toward slow growth, susceptibility to disease, and tendency to invade sites capable of supporting tree species more desirable in all these respects.  Generally ignored or unloved, winged elm does have papery ridges along its twigs that are the most notable attribute of this tree.

Photos: