Pine, Loblolly
Main Content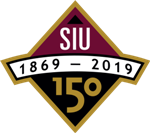 This tree is one of the 150 trees initially included in the arboretum to coincide with the campus's 150th anniversary celebration.
Scientific Name:
Pinus taeda
Cultivar:


Native to:
Southern New Jersey to Florida, eastern Texas and Oklahoma
Mature Height and Width:
60-90 feet by 40-60 feet
Additional Notes:
Although not considered a native species north of Memphis, Tennessee, loblolly pine has been widely planted on degraded pastures of southern Illinois.  Its rapid growth and resistance to pasture weeds allows planted seedlings of this species to rapidly form a forest canopy on these neglected lands that is soon followed by invasion of native hardwood species which eventually replace the planted pine.  In much of the Southern U.S. vast tracts of loblolly pine are planted, thinned and clearcut in continuous 20 to 30 year cycles.

Photos: