Pawpaw
Main Content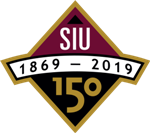 This tree is one of the 150 trees initially included in the arboretum to coincide with the campus's 150th anniversary celebration.
Scientific Name:
Asimina triloba
Cultivar:


Native to:
New York to Florida, west to Nebraska and Texas
Mature Height and Width:
15-20 feet by 15-20 feet, can reach 40 feet high
Additional Notes:
Likely introduced into our region by Native Americans who assisted in the northward migration of this semi-tropical species, pawpaw is spreading wildly in the understory and midstory of many forests.  Atypically high deer populations over the past several decades are thought to be the primary reason for this phenomenon.  Deer tend to avoid eating pawpaw leaves and stems while focusing their appetite on shrubs and trees that compete with Pawpaw.

Photos: