Pondcypress
Main Content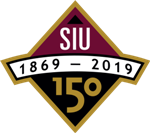 This tree is one of the 150 trees initially included in the arboretum to coincide with the campus's 150th anniversary celebration.
Scientific Name:
Taxodium ascendens
Cultivar:


Native to:
Virginia to Florida and Alabama
Mature Height and Width:
70-80 feet by 15-20 feet
Additional Notes:
Pond cypress tolerates the extremely flooded environments of backwaters, ponds and swamps of the southern United States where there is little water movement.  This species characterizes the cypress dome landscapes that are increasingly critical for recharging aquifers in the east Gulf Coast region where human demands for water continue to increase.

Photos: