Tupelo, Water
Main Content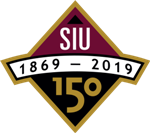 This tree is one of the 150 trees initially included in the arboretum to coincide with the campus's 150th anniversary celebration.
Scientific Name:
Nyssa aquatica
Cultivar:


Native to:
Virginia to Southern Illinois, Florida and Texas
Mature Height and Width:
30-50 feet by 20-30 feet, can reach 100 feet high
Additional Notes:
Water tupelo is the most common companion of bald cypress in the most severely flooded forested wetlands of the southern United States.  Honey produced from tupelo flowers is considered to be of especially high quality.  The Mississippi River bottoms just west of Carbondale is considered by forest geographers to be the northernmost limit of naturally regenerating water tupelo.
Photos: